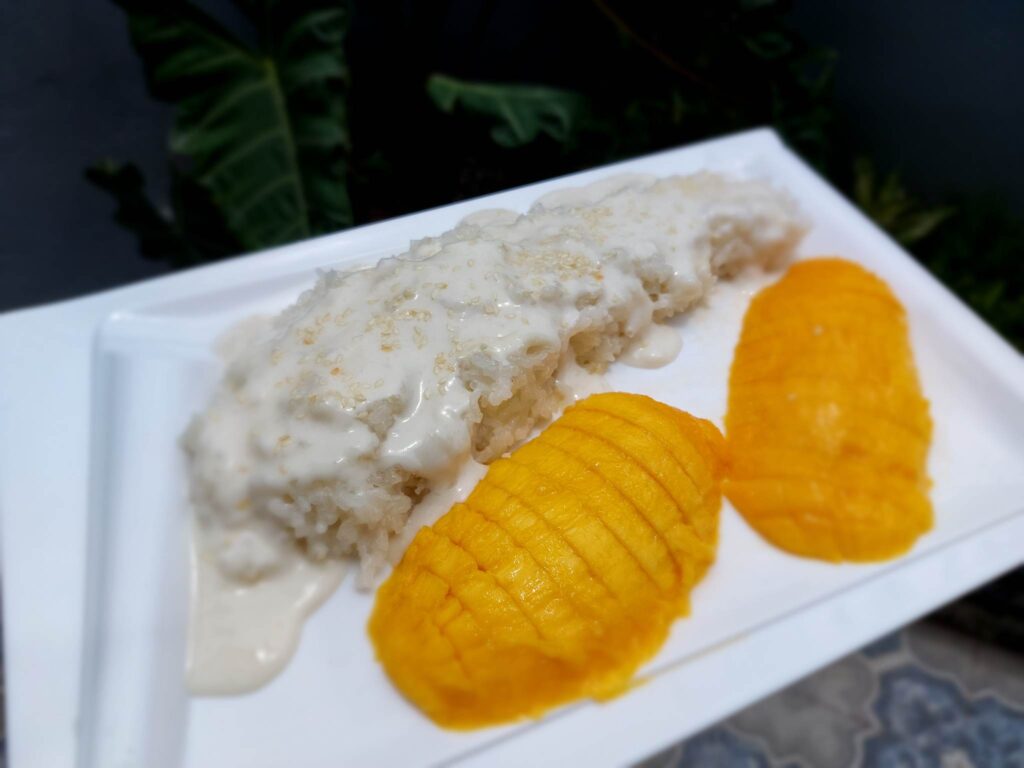 Mango Sticky Rice is a popular dessert from Thailand. Since glutinous rice recipes are not that foreign here in the Philippines, it somehow made its popularity here. A combination of coconut milk and mangoes which are not hard to find in this country, makes this recipe easy and attainable.
I've been seeing this recipe in the past days and been craving to try it on my own. I love rice, coconut and mango… what could go wrong! Finally had the time to make one and didn't regret a thing. It's so yummy! Here's how I made my Mango Sticky Rice.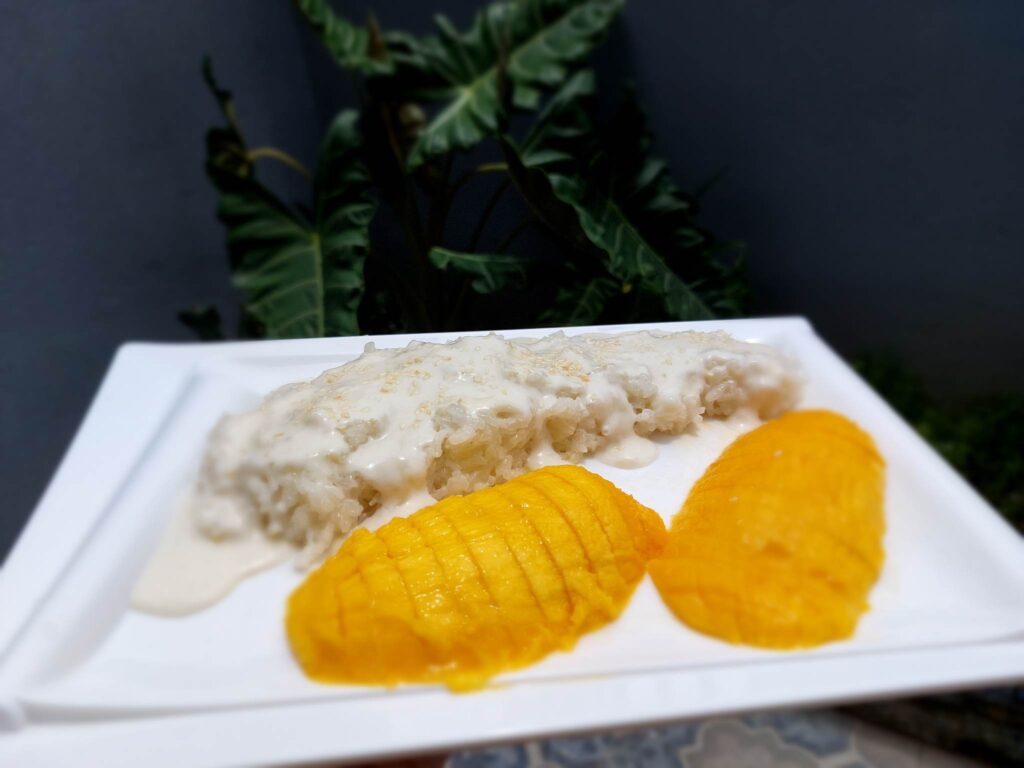 Advertisement
Ingredients:
1/2 cup glutinous rice
1 1/2 cup water
200ml coconut cream
1/4 cup condensed milk
Pinch of salt
2 ripe mangoes
Cornstarch slurry (1tsp cornstarch and 2 tsp water)
Advertisement
Instructions:
Wash the glutinous rice at least 3 times or until water is clear. You may soak the rice with water overnight.
In a saucepan, combine rice and water. Cover the saucepan and bring to a boil. Continue cooking in low heat until rice is tender and water has been reduced. Remove from heat and set aside.
Coconut Sauce:
In a saucepan over medium heat, combine coconut cream, condensed milk and salt. Bring to a boil and stir from time to time. Once the sauce boils, add in the cornstarch slurry while consistently stirring the sauce. Cook for another minute while continuously stirring until sauce thickens. Turn off heat and set aside.
Assembling:
Add a little bit of the coconut sauce to the rice and mix until well incorporated.
Peel the mangoes and slice into 1/4-inch thick strips.
Place the coconut rice on a plate and arrange the mangoes on its side. Drizzle the rice with some coconut sauce and top with toasted sesame seeds.
Serve and enjoy!
Will you try this recipe at home? It's very easy and the ingredients are not that hard to find! Let me know in the comments if you have tried this recipe!