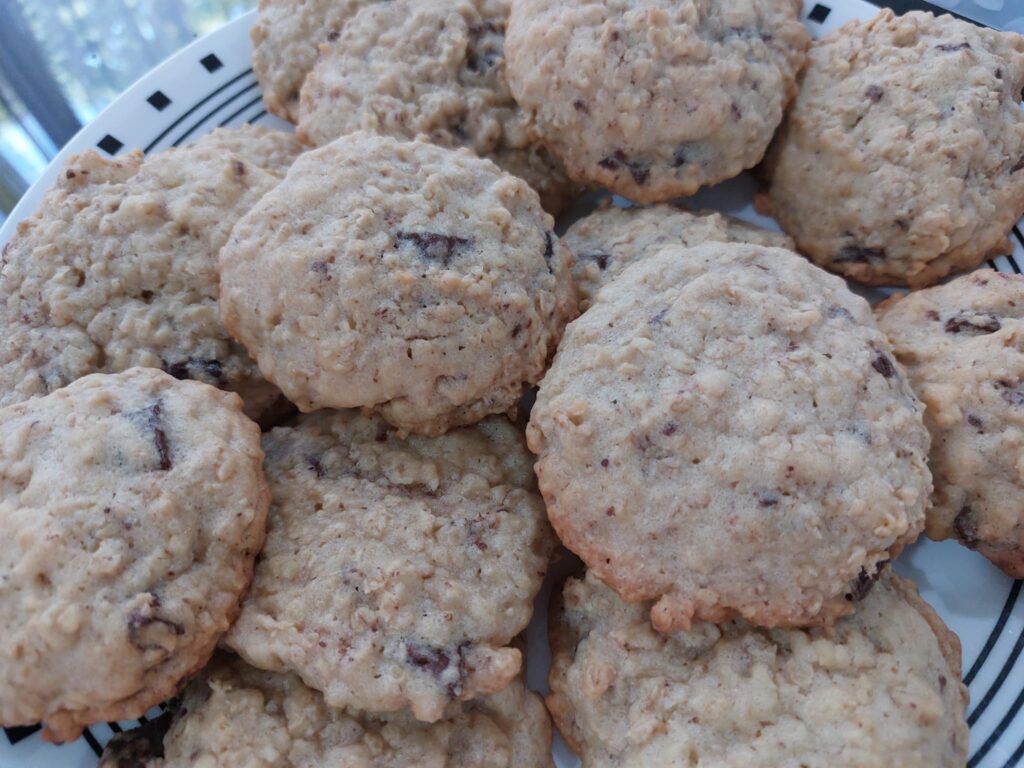 Oatmeal Cookies are one fun and healthy option your family can enjoy. These cookies are high in fiber content compared to the regular and more popular cookies. A good oatmeal cookie is soft, chewy, buttery and perfectly-spiced.
Having three kids who aren't really fond of eating healthy food, I decided to make these cookies. After all, who can say no to cookies, right? My kids can't and since they've tasted these tasty Oatmeal Cookies they keep asking me to bake it often.
Here's how I make it:
Advertisement
Ingredients:
3 cups quick cooking oats
2 cups all-purpose flour
1 cup white sugar
1 cup brown sugar
1 cup unsalted butter, softened
2 large eggs
1 1/2 tsp ground cinnamon
1 tsp baking soda
1 tsp salt
1 tsp vanilla extract
1/2 cup dark chocolate chunks
Advertisement
Instructions:
In a medium bowl, combine the following ingredients: flour, cinnamon, baking soda and salt
In a separate large bowl, using an electric hand-mixer, beat butter and gradually add the white and brown sugar until creamy.
Add eggs one at a time, mixing it every after addition.
Gradually add the dry ingredients until well combined.
Add oats and mix thoroughly.
Add the chocolate chunks or any other ingredients you want to add on your cookies. Mix well.
Cover the bowl and chill dough in the fridge for at least one (1) hour.
When dough is ready, preheat oven to 375 F.
You may spray cooking oil or line up parchment paper on your baking sheet.
Scoop the chilled dough and shape into 1 1/2 inch balls (personally, I use an ice cream scoop), placing them into the baking sheet 2 inches apart from each other.
Bake in the preheated oven for 10-12minutes or until golden brown.
Let it cool for a minute and transfer into a wire rack.
Serve a bit warm and enjoy!
Tip: You can add other ingredients like raisins, chocolate chips, nuts, etc to your oatmeal cookies. I personally use the Quaker Oats Quick 1-minute oats.
Will you bake these to your kids as well? Try it and let me know in the comments!