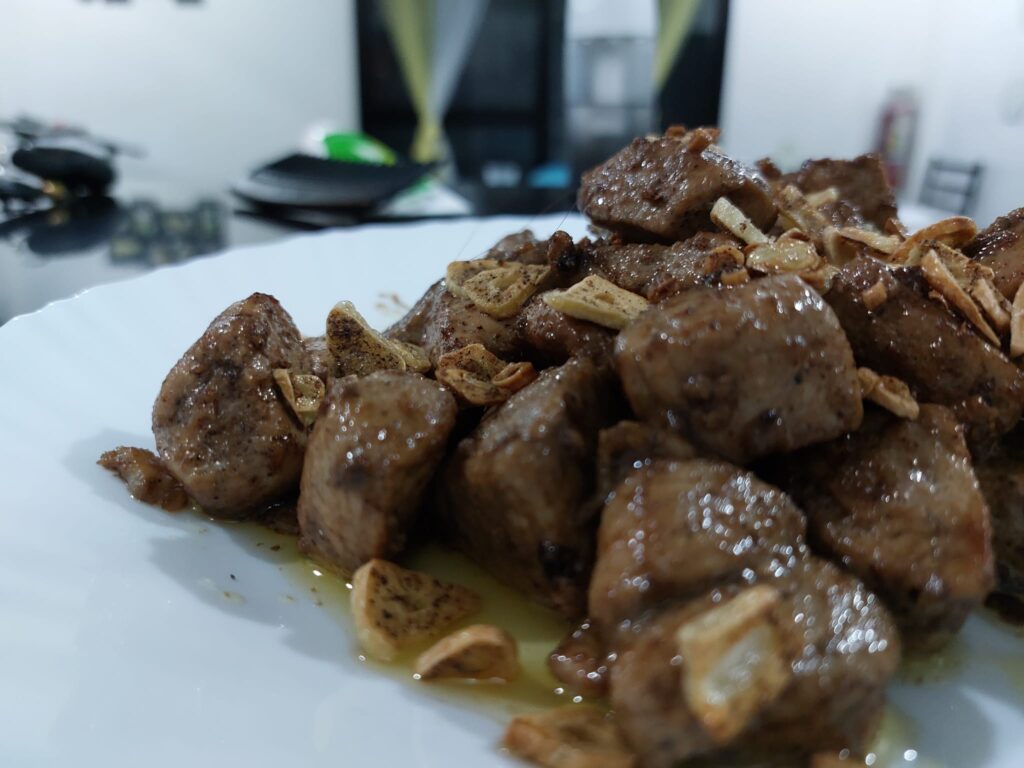 Beef Salpicao is a dish primarily made of beef with butter and garlic flavor. Another quick and easy recipe that will definitely satisfy your cravings. You can cook Beef Salpicao in less than 15 minutes.
This one has become one of my favorites as well! Personally, I don't really like cooking beef as it has this prevailing certain taste that I don't really like especially if you're not that good in handling beef. This recipe had changed my mind though! You have to find good quality beef in the first place. Make sure to buy it in your trusted meat store. Also, cooking beef is a bit tricky so make sure to make your timing perfect in cooking it. A good Beef Salpicao should be tender and bursting with flavors.
This recipe definitely made it to the top of my weekly meal rotation. Here's my version of the famous Beef Salpicao.
Advertisement
Ingredients:
1 lb beef tenderloin or sirloin (cubed)
6 cloves garlic (thinly sliced)
1/4 cup olive oil
3 tbsp butter
1 tsp salt
1/2 tsp ground black pepper
2 tbsp Worcestershire Sauce
2 tbsp oyster sauce

Advertisement
Instructions:
Marinate the beef with salt, ground black pepper, olive oil and Worcestershire sauce. Let sit while preparing for the other ingredients.
Cook the thinly sliced garlic in a pan until golden brown. Set aside.
On another pan, heat until it really gets hot. Sear the marinated beef until side turn brown.
Add a tablespoon of butter and oyster sauce. Cook for 3 minutes.
Add the remaining butter and keep on basting the beef with the butter. Continue cooking until liquid reduces.
Plate the beef. Top with the garlic you cooked earlier.
Best paired with rice. Enjoy!
What do you think? Will you add this to your weekly meal rotation as well? Let me know in the comments!