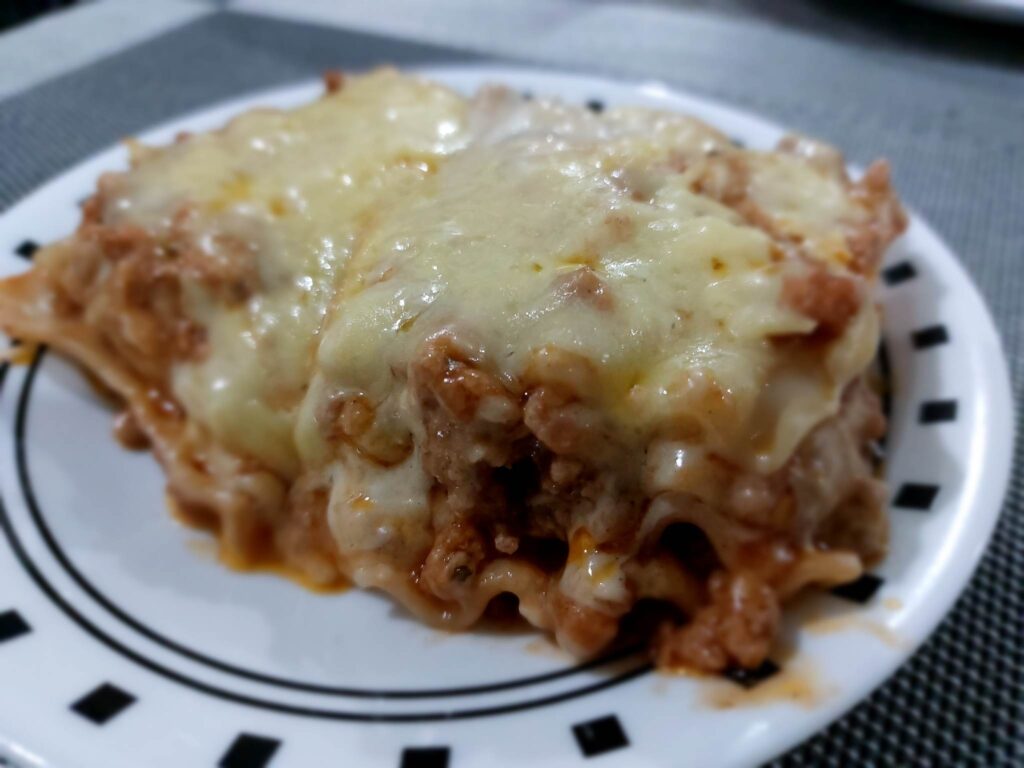 If we, Filipinos, have our own version of Spaghetti, we also have the Filipino-Style Lasagna! It's a sweet, meaty, creamy and cheesy pasta dish. It's perfect for any kind of occasion. Paired with garlic bread or even just toasted butter bread, this dish is always a crowd favorite.
This Filipino-Style Lasagna has been my family's favorite since they've tried it. I've mastered this recipe already and don't disappoint them every time. Check out below how I make my own version of the Filipino-Style Lasagna.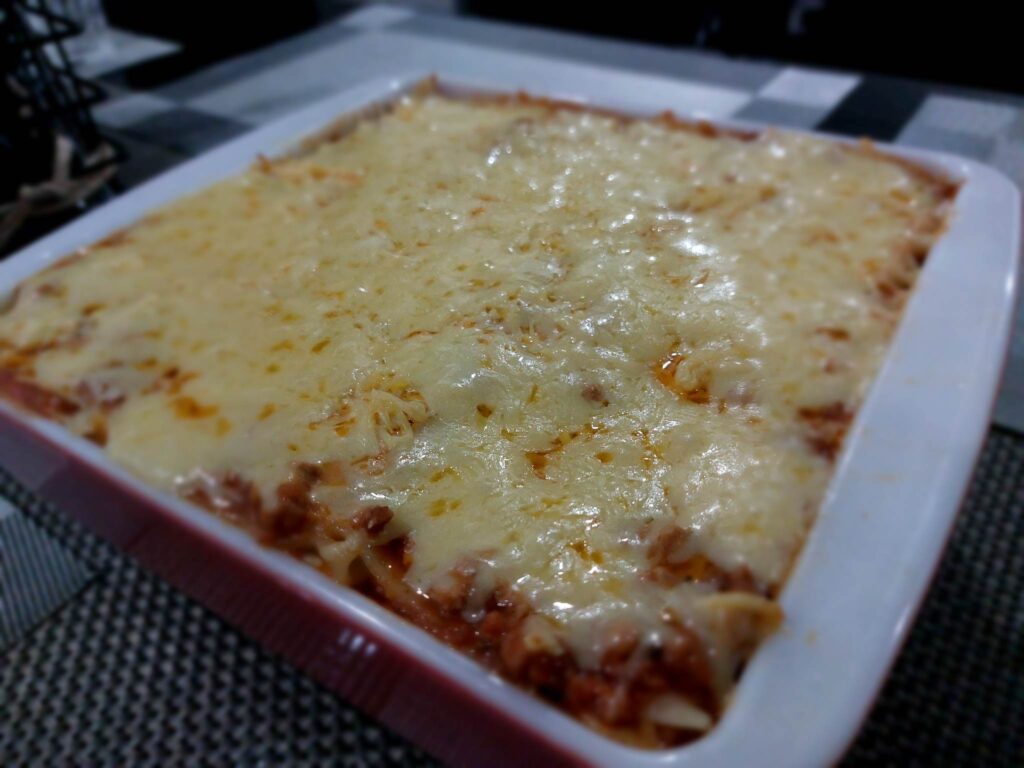 Advertisement
Ingredients:
For the Meat Sauce:
1 lb ground beef
1 tbsp cooking oil
1 bulb onion (chopped)
4 cloves garlic (minced)
500g tomato sauce
1 tsp Italian Seasoning (or you can use McCormick's Pizza Seasoning or Oregano)
salt and pepper (to taste)
For the Bechamel Sauce:
1/4 cup butter
1/4 cup all purpose flour
2-3 cups evaporated milk
1 cup cheese (grated)
salt and pepper (to taste)
Other Ingredients:
9 sheets Lasagna noodles
1 1/2 cup Mozzarella or Quick Melt cheese (grated)
Advertisement
Instructions:
For the Pasta:
Boil the Lasagna noodles according to package instructions. You can add 1 tbsp of oil and salt to prevent the pasta from sticking together. Stir occasionally.
Drain and set aside.
For the Meat Sauce:
Heat oil in a sauce pan.
Saute garlic and onion until fragrant.
Add the ground beef and cook for 10 minutes. Make sure to stir occasionally.
Add the tomato sauce, mix well and cover. Cook in low heat for 25-30 minutes or until meat is fully cooked.
Add salt, pepper and the Italian seasoning. Mix well, turn off heat and set aside.
For the Bechamel Sauce:
In another sauce pan, melt butter over medium heat.
Add the all purpose flour and stir well until
Slowly add the milk and whisk continuously until smooth. Bring to boil.
Add grated cheese and mix until cheese is fully melted.
Add salt and pepper to taste. Make sure not to add too much salt as cheese is already salty. Taste first and before adding salt.
Simmer until sauce thickens and set aside.
Assembly:
Preheat oven to 375F.
In a baking dish (I am using a 9×9 in baking glass dish), spread a thin layer of the meat sauce at the bottom of the dish.
Add the lasagna noodles on top of the meat sauce.
Add another layer of the meat sauce on top of the lasagna noodles then followed by the Bechamel sauce. Repeat until you have 3-4 layes of the meat sauce, lasagna noodles and Bechamel sauce.
Sprinkle grated Mozzarella or quick melt cheese on top.
Bake the Lasagna for 25-35minutes or until cheese is melted.
Remove from heat and let it rest for 10 minutes before serving.
What do you think? It's a tedious job I might say but I'm telling you it's worth it. Will you try this recipe? Let me know in the comments!